Below are some of the events that Wilson Transformer Company has to offer.  If there are no events being advertised and you are interested in some of these activities, please feel free to CONTACT US.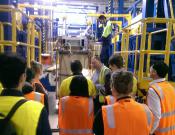 Factory Tours
15 October, 2015
Wilson Transformer Company have provided educational factory tours for graduates and professionals in the power engineering industry, and coordinated via the educational/professional bodies. Guided tours are available at both the power transformer manufacturing facility in Glen Waverley and the distribution transformer manufacturing facility in Wodonga, Australia.
More >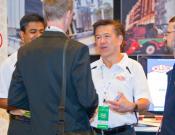 Other conferences
27 October, 2015
WTC regularly attends and exhibits at other industrial conferences. Our staff will be happy to see you at our booth and assist you with any questions regarding our Company, products, services, support and total solutions.
More >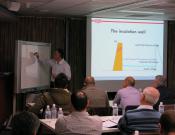 One Day Seminars
13 November, 2015
Wilson Transformer Company together with Dynamic Ratings and TJ|H2b Analytical Services regularly organise technical seminars on power transformers. Topics include transformer specification, testing, maintenance and life management. Our seminars are designed and run by experts with many years of practical experience and includes a tour...
More >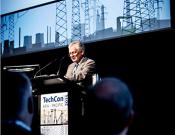 TechCon® Asia-Pacific Conference
12 April, 2016
TechCon® is an annual conference held in three continents worldwide: North America, Europe and Asia Pacific. TechCon® Asia-Pacific focuses the discussion on condition based maintenance of high voltage assets, technology developments, and solutions which will improve asset management strategies for the aging electrical grid infrastructure.
More >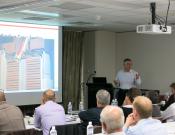 Technical Seminar
13 September, 2016
We are pleased to invite all interested parties to attend the Technical Seminar on the Design, Condition Monitoring and Life Management of Power Transformers.
More >